Partner Offers
Trisio is proud to present to you our fully trusted partners who offer a high quality display service for panoramic images.
Follow the links below for detailed information about the offers.

Apply Design is a DIY virtual staging solution that will help you design your room in the market's cheapest, easiest, and fastest way.
Using Apply Design, you will upload your images, drag&drop the furniture that is already divided into room bundles to make it simple, wait 10 minutes and get a completely realistic result that you can upload to your property's tour.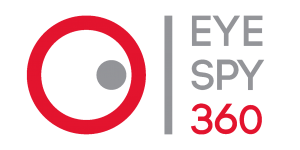 EyeSpy360 is a marketing leading and extremely powerful virtual tour platform that allows users to create beautiful Virtual Tours that can be shared across multiple platforms. 
The platform offers a wide range of customization options, allowing users to add their own branding, graphics, and interactive elements to their tours, whilst also offering robust analytics and tracking features, enabling users to monitor engagement, track visitor behavior, and optimize their tours for maximum impact.
With its easy-to-use interface, powerful features, flexible deployment options and the broadest feature set on the market, including LIVE remote viewing technology EyeSpy360 is the go to platform when looking for an affordable, feature rich solution.
With Pay As You Go or monthly subscription plans which include FREE tours, you won't find a more affordable, flexible, feature rich platform to suit all budgets anywhere on the market.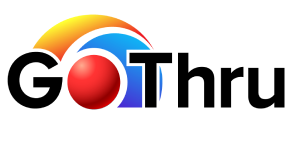 In a world where virtual experiences are becoming increasingly vital, it's time to elevate your game. And that's exactly where Trisio camera and GoThru come in. When you purchase your Trisio camera through GoThru, you'll receive a complimentary 6 months of GoThru Pro account, but the real magic happens when you bring these two forces together.
GoThru is the missing piece that completes the Trisio puzzle. With GoThru, you can effortlessly publish your virtual tours to Google Street View, creating enhanced tours that captivate and engage. Whether you're in real estate, looking to showcase properties in a new and innovative way, or just want to create stunning 360 videos and walkthroughs from your 360 images, GoThru makes it all possible.
This is not just a recommendation, it's a no-brainer. By bringing Trisio and GoThru together, you'll be able to deliver virtual experiences that truly stand out. So don't wait, elevate your game and join the virtual revolution today!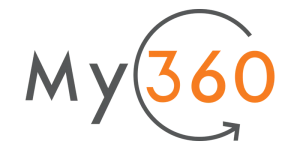 With My360 Software you can create beautiful interactive virtual tours using your Trisio camera. The software is easy to use and offers many options including popups with video & text, in-tour video calls, white label and tour customisations all included in 1 low monthly price for unlimited virtual tours! With thousands of current active users, My360 software is ideal for beginners as it is so easy to use, and professional photographers as the advanced options are excellent for managing multiple clients, teams of photographers and handy tools to help grow your business.
Real Estate Agents LOVE My360 because of the many options it offers such as the FREE property portal, intuitive call to actions to capture leads from your virtual tours and the FREE included live video chat function.
The My360 live support is open 7 days per week, giving you instant access to a real person if you're ever in need of help while building your tour.
Get two months of full software with TRISIO360 promo code! >>> Link here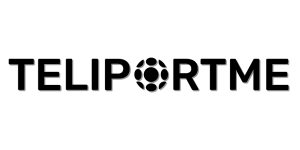 TeliportMe Inc started in 2010 as one of the first ONLY fully online stitching products. TeliportMe won the Nvidia Emerging Tech company in 2011 and officially started licensing their software to companies like Invensense, Sony and Amazon.
In early 2012 TeliportMe launched Panorama360, an automatic panorama capturing application that is today the number 1 Panorama capture app in the world with over 20M downloads. TeliportMe launched v1.0 virtual tour software in 2017 and was quickly picked up by Zillow as their technology partner for their Zillow 3D platform.
They have won several technology awards across the last 13 years and have over 20,000 small business customers across 150+ countries. TeliportMe have their headquarters in Luxembourg but have offices in India, Colombia and the US.
TeliportMe includes useful features such as 3D dollhouse and virtual host, with their engineers constantly working on new functions.
One free virtual tour and all business features for new users. >>> link here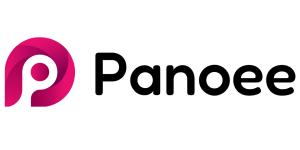 With Panoee, you can craft interactive, high-quality tours in just minutes. No matter who you are, from real estate agents, 360 agencies, etc. 
Panoee includes a variety of customizable hotspots, giving you the flexibility to adjust each tour to meet your brand guidelines. Their built-in CMS makes it simple to manage posts and data while safeguarding against accidental loss. And their selection of themes and templates ensures a polished, professional look every time. There are more unique features of Panoee waiting for you to try.
Moreover, with the partnership between Panoee and Trisio, Panoee presented to you the Panoee x Trisio package. You can easily create stunning tours with minimal effort and cost for customers that are looking to take their photography to the next level. Not only does this package provide customers with a Trisio Lite2 camera, but it also comes with a preferential Panoee Companion Plan.