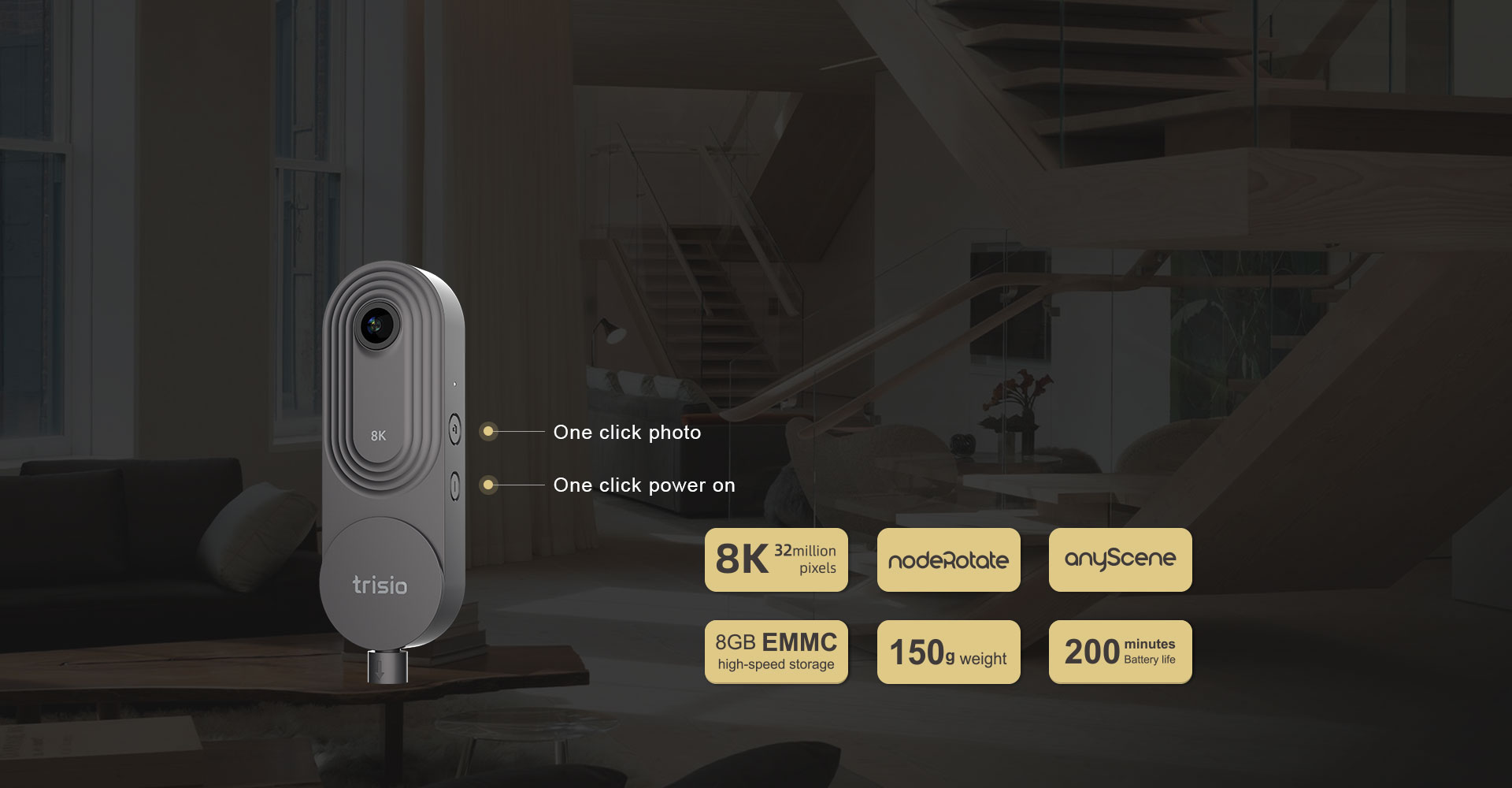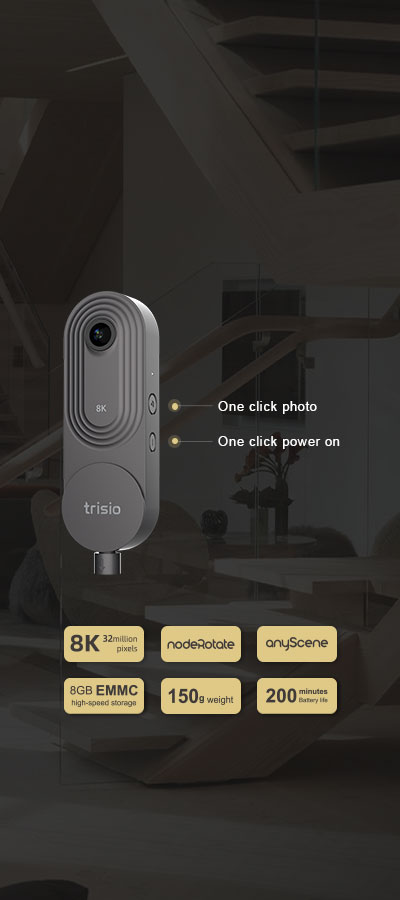 What makes Trisio Lite2 so special?
HIGH QUALITY
Trisio Lite2 uses high quality commercial grade lens modules to deliver 8K and 32 megapixel high resolution panoramas.
COMMERCIAL LENS

Trisio Lite2 360 camera uses aspheric lens design to achieve little distortion, providing a more realistic visual experience.

SIMPLICITY

Turn on, one click shooting, automatic stitching, job done.

PORTABILITY

150g, 147mm × 51mm × 23mm, ideal for carrying around in your pocket. Trisio Lite2 product includes a carrying case to keep the camera, also prevents damage to the device.

LONG BATTERY LIFE

A fully charged Trisio Lite2 can be used for up to 200 minutes in normal room temperature conditions.
Trisio Lite2 Sample Shots
Leave Your Message
Please leave your demand details below so that we can get in touch with you immediately.