Meet Apply Design: the virtual staging service that's changing the real estate game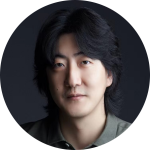 Author: Jiajun Ni, brand manager of Trisio
Virtual staging is a powerful tool for real estate professionals who want to showcase their properties in the best possible light. By adding furniture and decor to empty rooms, virtual staging can help potential buyers visualize themselves living in the space and increase their interest and engagement.
But not all virtual staging software are created equal. Some are expensive, slow, or complicated to use. Others offer limited options for customization or realism.
That's why we're excited to introduce you to Apply Design.
---

I saw the introduction of Apply Design in 2022 from the YouTube channels of two professional photographers, Nick Powell Photography, and Nathan Cool Photos. My first reaction was that I found their features very useful and, from the standpoint of Trisio staff, I thought there would be a possibility of collaboration. On first impressions I thought the UI of Apply Design was very clean and simple and from a personal point of view I really liked the style rather than the type of site that focuses on marketing and revenue on the front page.
But after watching Nathan and Nick's video, I frankly remained sceptical about the true effectiveness of Apply Design – although I also knew that both of them had also reviewed our Trisio Lite2 camera and were highly professional and never made false accolades in their content.
This scepticism persisted until I produced content myself through Apply Design. Because it was clear to us just how much the Trisio engineers had to go to for a small, insignificant improvement in the optimisation of panoramas – unlike traditional photographs, panoramas contain complex lighting throughout the environment, so the whole place has to be considered as a whole, and there is also a balance between light and dark optimisation.
Apply Design's virtual staging – if you don't already know this – involves analysing the panorama file uploaded by the user, identifying the surfaces in it through AI, and then allowing the user to place furniture, plants and even dogs and cats. Once the user's arrangement is complete, Apply Design will complete the rendering so that the added items appear to blend in with the original environment.
Apply Design's entire workflow is very user-friendly and super fast. In my case, a panoramic image took less than ten minutes from submission to rendering.
---
I had the opportunity to interview Elliot Sherbelis, COO at Apply Design, and learn more about their product and company. Here are some of the highlights from our conversation:
• Apply Design was founded by Asaf Amit (CEO) and Yaniv Knoll (CTO) in 2021 as a pivot from their previous VR/AR startup that was affected by COVID-19.
• Asaf and Yaniv have extensive experience in computer vision and computer graphics from their special unit in IDF.
• Apply Design was accepted into Y Combinator's S22 batch, which gave them more exposure and traction among investors.
• Apply Design is constantly adding new furniture models and room bundles to their system to cater to different styles and preferences.
• One of their upcoming features is auto design, which will allow users to automatically stage their rooms with one click by choosing a room bundle.
• Apply Design is looking to expand into new markets by adding more relevant furniture for different countries.
This is an example of virtual staging I made with Apply Design.
---
💬Jiajun Ni: Nice to see you Elliot. How are you, still very busy? How's everything on your side?
Elliot Sherbelis: A lot of meetings and a chaotic period. I don't know if you're experiencing it as well, but after the winter, everyone starts to take action and real estate is getting much bigger again,much more volume, many more clients.
It makes sense because, people won't go to see new apartments when it's snowing outside, probably.
💬JN: Yes, it's the same here. On the one hand it's warming up, and on the other hand a lot of demand that was delayed in previous years because of the pandemic has seen an explosion. I've seen some of your shares on LinkedIn that, you are among the Y Combinator Top Companies, congratulations! And I tend to go back first, I've seen some interviews, was your company founded in 2018, 5 years ago?
ES: Haha thank you. Actually, not really. Our two founders, Asaf and Yaniv, used to have a different startup that was founded back then and probably somewhere when COVID started. So the other startup closed and they basically pivoted to Apply Design.
Their last startup was more like a VR/AR solution. And then they pivoted and we launched Apply Design, it's now 2 years ago. So they started developing it in January 2021, and then it went on air around April, May 2021.
💬JN: Wow you are such a young company.
ES: Yeah. In this version, Apply Design, it's only two years.
💬JN: Is Asaf and Yaniv's educational background related to computer vision?
ES: So they were in a special unit in the army, in IDF that had to do with computer vision, computer graphics, etc. and then they are self learned. So they don't have any degree from university or stuff like that, just a lot of experience in developing tools that help people with computer vision and computer graphics.
💬JN: So before creating Apply Design, Asaf and Yaniv's original intention was not really to focus on virtual staging, but more on computer vision?
ES: It was a much more complicated computer vision technology. It was a helmet that you put on your head with AR glasses.
💬JN: Like Oculus?
ES: No, it was like a building helmet because it was meant for builders. You had a scanner, like glasses that were scanning the scene and then, let's say on the other side of the world, you could see it on your screen. And with VR glasses like Oculus, you can actually "be in the room" with someone wearing the AR glasses.
💬JN: Oh, it sounds very complicated and interesting!
ES: Yeah, so they did it. But with startups, it's not only about what's cool and what works, you need to have business. And then COVID came and they didn't get any major contracts, so they had to think on a start-up that gets into a market that already exists and with a product that has proof of concept that people need and want.
💬JN: Has the name Apply Design been used from the beginning?
ES: So actually the last name was Clone. It was a different name. And then they changed to Apply Design.
💬JN: Have you experienced any major milestones, either technically or in business? Because I know that your rendering engine is constantly being updated to give users an increasingly realistic final image, and the user can choose to use the new engine or the old engine when rendering right?
ES: Yes so this is basically to do with the rendering. We changed how the render system works. So in terms of how the shadow looks. For some people and for some images, the older version would look more realistic and for some the new would look more realistic and that's why we give the option.
But I would say probably for sure, the biggest thing that ever happened to us is getting accepted to Y Combinator. Because it gets you much more attraction and people start noticing you, especially when it comes to investors.
💬JN: I think just recently, almost everyone has been talking about AI, obviously because of the big splash of OpenAI and especially the highly intelligent ChatGPT. This has suddenly brought AI technology, which we thought was far away, closer to home, and perhaps we can look at this year as the first year of AI's popularisation. Just this month, GPT-4 was announced, once again refreshing the public's perception. Can you tell us something about how Apply Design is combining with AI technology?
ES: I can't go too much into details, but basically for furniture removal, I think this is the best breakthrough. I don't know if you already saw we have AI furniture removal on the website, so furniture removal, the wait happened up until we came up with the AI tool.
So manual work, like someone had to sit on the computer with PhotoShop and just take all the furniture out, something, that probably takes hours. And then we came up with the AI tool that does it in like 30 seconds to 1 minute. So yeah, that's the biggest thing I would say for sure.
Also, we're developing new tools and new things to do. So we're not only focusing on AI or machine learning, but also on how to actually give photographers and real estate professionals more tools to make their real estate media look amazing, that's our main focus. Like developing new stuff and not only focusing only on virtual staging in one dimension. So many different tools, I would say.
💬JN: Apply Design recognises all the lines and planes in the images uploaded by the user, so with this technology it is not that difficult for you to generate a floor plan or 3D dollhouse?
ES: We didn't think about it yet. Because for floor plan, I guess you need to have all the perspective and the measurements and stuff. So it does make it more complicated.
But for instance with 360 cameras where you do the 360 tour so it's much easier because you can connect all the puzzle pieces but with our tool it's much more complicated. I guess someday it can happen, but it's not on our roadmap for now.
Ad time! How to use Trisio Lite2 and Apply Design to achieve the perfect virtual staging workflow for you?
💬JN: What are your next plans in terms of features and can you reveal some of them?
ES: We are constantly adding furniture to our system, room bundles and just furniture pieces. I guess one thing we can look forward to is auto design, fully automated design that you can take a photo of a room, pick a room bundle and it will just put it in the room automatically without dragging everything into the scene.
💬JN: There are actually quite a few furniture bundles offered by Apply Design now, where does this material come from?
ES: It's models, not like brands or real furniture. We buy the license to use them from the internet, the 3D models and we implement them.
💬JN: As Asaf mentioned in a previous interview, there are approximately 50 million property transactions per year in North America and Europe, so there is a huge market for Apply Design. Is this still your main direction for the immediate future?
ES: So actually we are very much looking to get into new markets. We know that the main barrier, I would say, or two barriers are language like translation and the furniture. Because let's say when we first started working with Danish and Swedish clients and Finnish clients, for instance, a lot of them asked for Scandinavian furniture.
And I'm sure, like, for China, there's different furniture style. For Israel, there's also different furniture, for Japan, different furniture. So we will need to expand our catalog to make it more relevant for these countries.
So yeah, because we are and will continue to grow in the markets that we are already in. Because that's like, we know that we have the right furniture, we know that we have the right product. It's just a matter of time when people get to know us more and more. So, definitely getting into new markets is a big goal of ours.
---
I was very impressed by Apply Design's features and performance. I think they have a great product that can help real estate professionals showcase their properties better than ever before.
If you want to try Apply Design for yourself, you can sign up for free on their website www.applydesign.io and get free credit to start designing your own virtual staging edits.
I want to thank Elliot Sherbelis for his time and collaboration. Hope you enjoyed this interview as much as I did.