Meet Evryplace: Making VR tours as easy as PowerPoint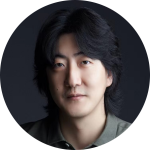 Author: Jiajun Ni, brand manager of Trisio
We were delighted to have the opportunity to talk to Evryplace, which belongs to Fream – an innovative customised software development company.
The core of Evryplace is the VR function and they wanted to make it as simple as possible, as Jakub Kochański, Evryplace product owner, described to me:
"Evryplace was an idea the CEO of Fream had. The idea was: a simple software as intuitive as PowerPoint but for tours in virtual reality. The original idea was that Evryplace presentations were meant to be viewed on early VR headsets like Samsung Gear VR or HTC Vive. Then we found that our users prefer to use laptops and smartphones. Of course now every presentation made with Evryplace can be played in VR on Oculus Quest. "
In keeping with the Fream CEO's desire to make the software "simple", the editing pages of Evryplace have been made as user-friendly as possible. "I think everyone who can use PowerPoint can create virtual tours with Evryplace. You don't need any advanced technical skills."
Jake describes his product in this way: "What makes us different is that thanks to widgets and actions an advanced user can create very advanced presentations. Our integration also allow us to create new systems based on Evryplace easily. For example we have a huge retail customer for whom we created a documentation platform based on Evryplace."
Like many other 360 hosting platforms, Evryplace is the choice of a number of property companies – especially with the arrival of the pandemic, which has influenced the industry's solutions, and users' habits, to some extent. "The pandemic was a huge accelerator for adoption of 360 technology and virtual tours. Some businesses started creating virtual tours and after the pandemic did not need them anymore. Other companies found a permanent place for virtual tours in their marketing and sales tools. What certainly changed was the awareness of end-consumers of virtual tours – once they found out they exist and are extremely useful, the demand for this technology cemented itself."
But it takes a long time to make big changes in an industry, especially a traditional one like real estate. For many practitioners, virtual tours are more of a fancy feature and they still trust more in a nice flat picture of a house.
"I think it slowly changes but I can not predict if or when virtual reality is going to replace flat media in the real estate market."
On the other hand, there are many sectors other than the real estate industry that are tasting the convenience of VR, such as companies including home furnishings, textiles, building materials, etc. that are using panoramic technology to set up virtual showrooms, and Jake also mentions their clients that are using VR for staff training.
"The company Henkel used Panorama for training materials, showing how to use their adhesives in the context of virtual bathrooms. One production company wanted to share the process of how their furniture is made, so created a virtual tour showing the workflow of how basic components become a ready product in their factory. So in general industry and production."
"Other uses are new workplace introduction (onboarding), which focused on highlighting the features of modern offices.
The use of panoramic views does not stop there, as brands in the retail chain industry can easily and efficiently manage their shops without being limited by space or time.
One very prominent company which owns and manages well-known local chains of small retail uses Evryplace on a daily basis to have virtual access to all their stores – remotely. That way the management can save time on physically visiting their locations and has a very good access to information about the current state of places they manage.
And since we are speaking of documentation – the housing industry also uses Evryplace for documentation. We have a huge client in the housing business who keeps track of vanishing works – like cables and other installations getting covered up when walls are covered with additional layers. This company uses their documentation both internally and shares it with the end customer of their newly built flats and houses."
In fact we have also dedicated a previous article to the use of panoramic tours for home improvement records maintenance – click here to review.
Evryplace is also currently working hard to develop more scenarios for panorama and to create more value for the end users. "We are currently wanting to expand more into documentation and virtual twin markets. We find it very promising to try to combine AI and image recognition to automatise and provide new insights for management of retail and other businesses."