Trisio mobile app 1.4.0.0 released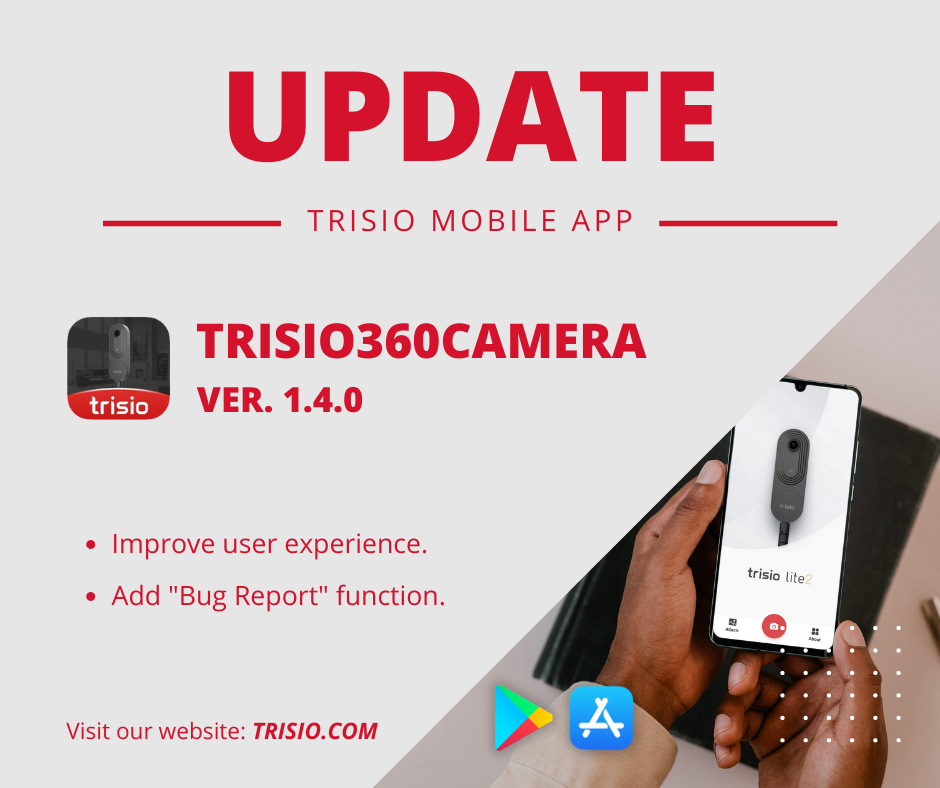 The new version of the Trisio mobile app is now available on the App Store and Google Play.
We have updated some of the text in the app and fixed bugs that could cause the app to crash.
In addition, a "log upload" function has been added to the app, which allows users to automatically pack their application logs and send them to our developers via email.