Trisio Lite 2 – is it worth it? Who is it for?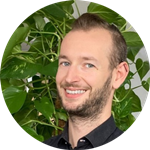 Author: Jakub Kochański, Evryplace
The Trisio company was kind enough to send me their new product – Trisio Lite 2 for review. First of all, I want to thank them for giving me the opportunity to try out their hardware. Thanks, David :). I tested it in different lighting conditions and here are my impressions. 
It is aimed to be an affordable 360 camera for business with emphasis on a simple point-and-shoot workflow, centered around the jpegs. In an impressive 8k resolution. This means it is best suited for someone who wants the simplest shooting possible. No post-production in Lightroom or Affinity and no special skills are needed.
So basically if you want to create 360 virtual tours and don't want to learn anything about photography – Triso Lite 2 should interest you.
Below I will talk about my impressions of the camera in: camera build, image quality and ease of use. There are pictures from Trisio, Theta Z1 (quality contender) and Insta X2 (price contender) which show the details of image quality.
Also here is a link to a virtual tour made with Trisio 8k.

Full article here: Trisio Lite 2 – is it worth it? Who is it for?